Headlight Restoration
Headlights are arguably one of the most important features on your vehicle. Driving at night would be impossible without them, and driving in the fog and rain with them turned off is a recipe for disaster. Yet thousands of drivers around the world ignore the issue of foggy, oxidized lenses. The output of an oxidized headlight lens can be reduced by up to 50% vs headlights with crystal clear housings! Our multi-step restoration process removes the faded/damaged top surface and shines up headlights like new.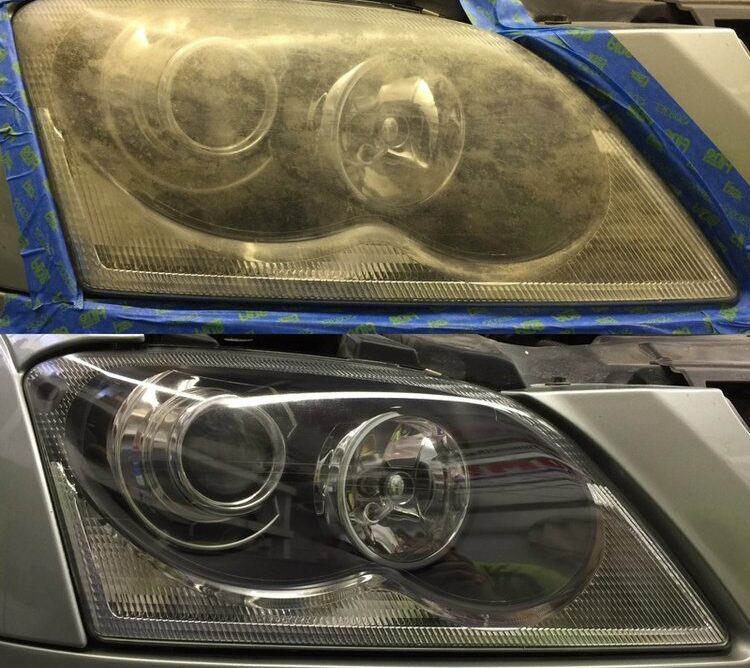 Step 1: Inspection
95% of headlight lenses can be brought back to life with our headlight restoration service. Some headlights, however, are damaged in a way that headlight restoration won't make them quite like new again. Here's a few things to look for:
Cracks in the plastic: These can be hard to differentiate from cracks in the factory clear coat. If there is a cracking appearance we recommend bringing the vehicle in for inspection. We've done hundreds of headlight restorations and can usually tell if cracking will be removed with our premium headlight restoration service or if it is deeper than the surface.
Blotchy appearance or clear coat failure: If your headlights are faded in some areas and not in others this is a sign that the factory UV coating is failing and must be removed completely with our premium headlight restoration service.
Rock chips: A hazy appearance can sometimes be due to chips in the surface or "road rash". This can be removed with our premium headlight restoration service.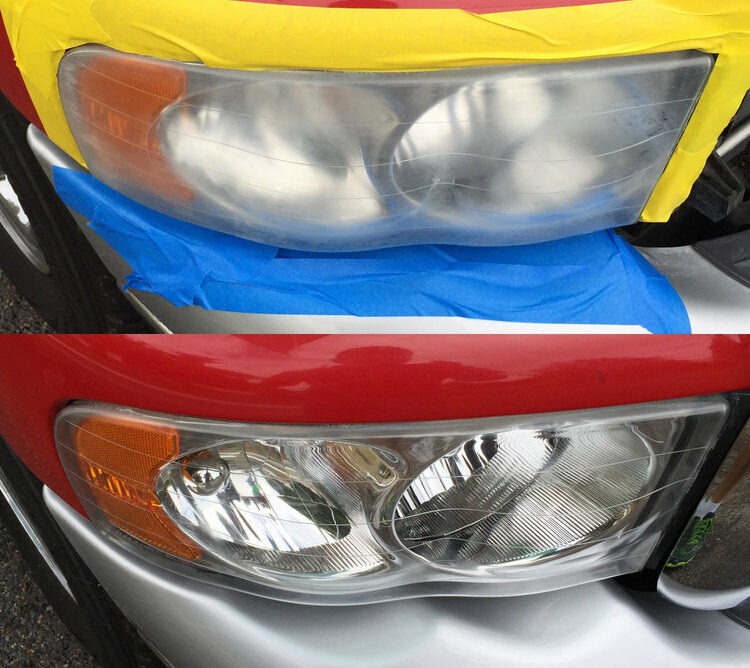 Step 2: Selecting a Service
We have 2 different levels of headlight restoration. We don't believe in "one size fits all" services so we customized each package to fit certain types of headlight damage and each individual's budget.
Standard Headlight Restoration: This is our most popular service. Most headlights look brand new after this service. We wet sand to cut down and completely remove the heavy oxidation then compound and polish to maximize gloss and clarity. This service includes a ceramic headlight coating to prevent oxidation in the future.
Premium Headlight Restoration: This service is for headlights which have severe damage that can't be repaired with our basic or standard services.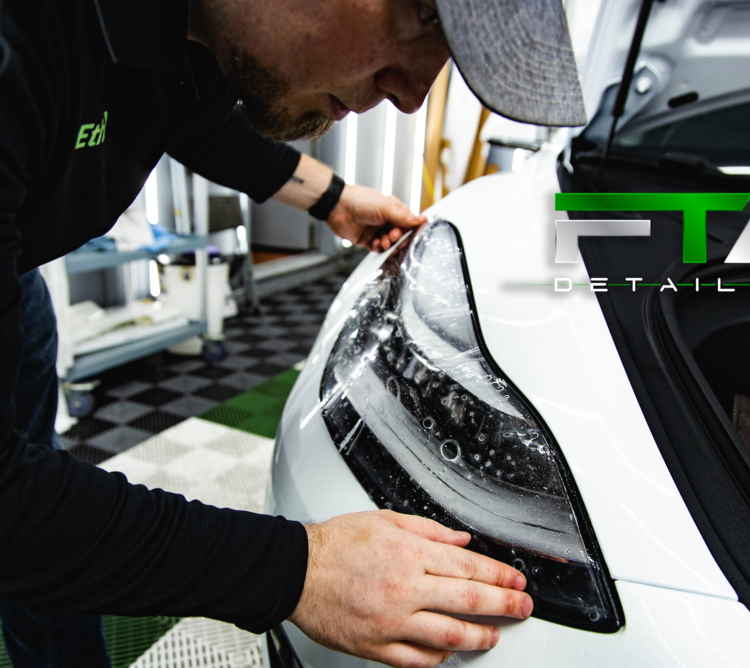 Step 3: Protection
You've probably been told before that headlight restorations don't last long and the lights fade again in just a few months. That's because most DIYers don't put any protection on them. We don't let a set of headlights leave our shop without protection because we want them looking like new as long as possible.
Wax: Included in our Basic Headlight Restoration, wax is a protectant that will last 2-3 months and can be easily reapplied.
Ceramic Coating: Included in our Standard and Premium Headlight Restorations, Ceramic Pro is a coating that permeates and crosslinks with the plastic and creates a UV protective barrier that protects headlights for at least 1 year. This coating comes with a 1 year warranty and can be reapplied for $15 as needed.
STEK Paint Protection Film: The name implies that this protection would be for paint, but it can be applied to other surfaces as well. Paint Protection film not only keeps your headlights from fading, but also protects them from rock chips and road debris. STEK PPF comes with a 10 year warranty and can be added to any headlight restoration for $100.