Exterior Detailing
We like to customize every experience at FTA, so we built customization right into our detail packages. We've itemized every part of the detail so you know exactly what you're paying for.
We optimize all of our exterior detailing packages for your value. We pride ourselves in providing service second to none. Each part of our detail system is designed to maintain the beauty of your vehicle and prevent damage to the finish. We use the most advanced products and we are constantly testing new products behind the scenes to make sure you are getting the best of the best. We do custom quotes at your location. Call or text 503-602-8483 to schedule an in-person consultation.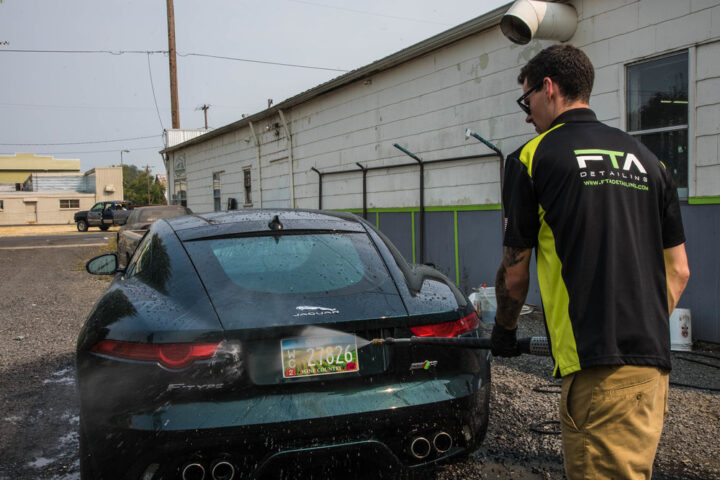 Decontamination Wash
We start every detail with the decontamination wash. This isn't just your normal car wash. We rinse loose dirt and grime from the wheels and wheel wells. Then we use a pH balanced wheel cleaner and a variety of brushes to detail the wheels. After we clean the wheels, we pressure wash all the cracks and crevices of the vehicle to remove built up pollen and dust. We use an iron dissolving cleaner that removes embedded contaminates from the paint. We then hand wash the vehicle and clay the paint to remove bonded contaminates not removed by the iron remover. Once all this is done we dry the vehicle with microfiber towels and shine the tires with a non-sling UV protectant dressing.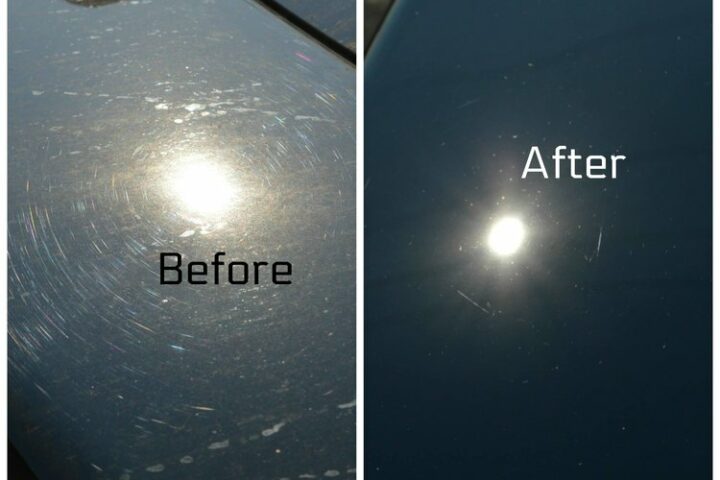 Gloss Enhancement Polish
We've optimized the gloss enhancement polish for daily drivers to provide lots of value at an affordable price. This can be added onto the Decontamination Wash to greatly improve the depth and shine of your paint. This package includes 1-2 hours of polishing. We use a light polish that removes oxidation and up to 75% of swirls leaving the vehicle with that new car shine we all love.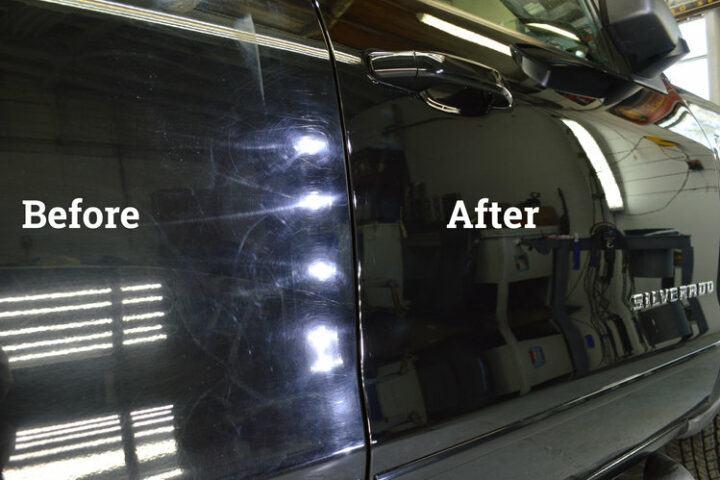 Paint Correction
Looking for a perfect or near perfect finish? Paint correction is the art of using a series of tools with a variety of compounds and polishes to remove defects from the paint. Deep scratches and swirls can be removed through this process. Our technicians are experts when it comes to paint correction. And with years of experience, we have the know how to safely remove defects from your paint.
We have multiple stages of paint correction. Therefore, we need to see the vehicle and perform a test spot to determine which stage will be needed to achieve your desired results. Generally this takes 10-15 minutes and can be scheduled any time by calling our shop.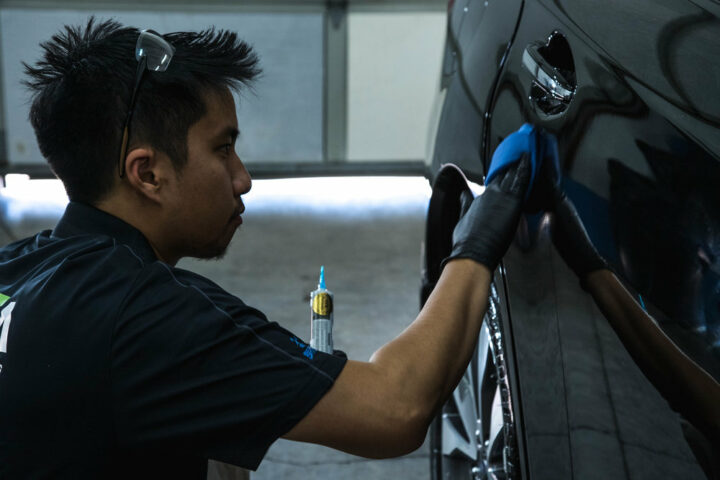 Ceramic Coatings
We specialize in Ceramic Pro paint coatings. These are the newest and best forms of protection. These coatings create a chemical bond with the paint so they won't just wash off like a traditional wax or sealant. They have extreme chemical resistance so bugs, bird poop, and tree sap won't cause etching or damage to the surface. Even caustic bug removers won't phase these coatings. In other words, Ceramic Pro protects your vehicle from the elements. We have a Ceramic option for nearly every budget. So feel free to give us a call or stop by so we can figure out what package suits you best.