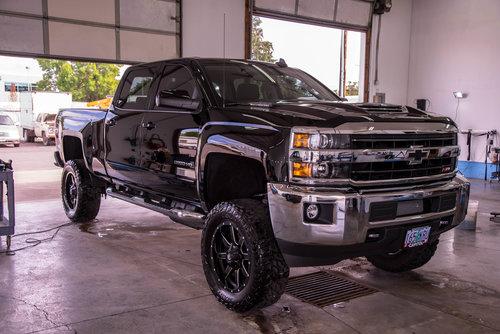 Ceramic Pro Platinum Package
The absolute best of the best! The Ceramic Pro Platinum Package comes with 10 layers of Ceramic Pro 9H and 2 layers of Ceramic Pro Light. This package is meant only for those looking for the pinnacle of paint coatings.
Every additional layer adds depth and gloss and the end result is something you wont find anywhere else. The Gold Package is our flagship level of protection. This ceramic coating package is twice as thick, and twice as glossy. We reserve this package only for those looking for the ultimate. Contact us to find out if the Platinum Package is right for you.
INCLUDED IN PACKAGE
Exterior Detail Wash
Chemical Decontamination
Clay Bar Treatment
Gloss Enhancement Polish
10 Layers Ceramic Pro 9H
2 Layers Ceramic Pro Light
Ceramic Pro Wheel and Caliper on Wheel Faces
GlassParency on Windshield
Lifetime Warranty