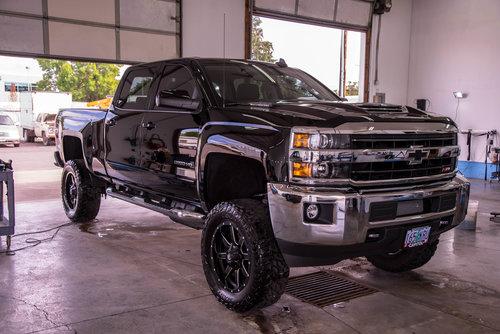 Ceramic Pro Gold Package
The Ceramic Pro Gold Package offers the ultimate in ceramic paint coating. It provides permanent paint protection with a lifetime warranty. This is the ideal package for car enthusiasts or those who plan on keeping their vehicle for the long haul. If you're serious about paint protection in Salem, this is the package for you.
Some of the benefits of Ceramic Pro include a hydrophobic finish and protection from scratches, insects, road salt, tree sap and more. The Ceramic Pro Gold Package includes four layers of Ceramic Pro 9H, this is our Flagship product and is an extremely heavy duty nano-ceramic coating. We apply an extra layer of 9H to exposed areas of the vehicle for additional protection. Following the 9H, we apply one layer of Ceramic Pro Light as a top coat. This adds gloss and hydrophobic properties. Ceramic Pro Wheel & Caliper is applied to the wheel faces. To finish off, GlassParency is applied to the windshield.
INCLUDED IN PACKAGE
Exterior Detail Wash
Chemical Decontamination
Clay Bar Treatment
Gloss Enhancement Polish
4 Layers Ceramic Pro 9H
1 Layer Ceramic Pro Light
Ceramic Pro Wheel and Caliper on Wheel Faces
GlassParency on Windshield
Lifetime Warranty